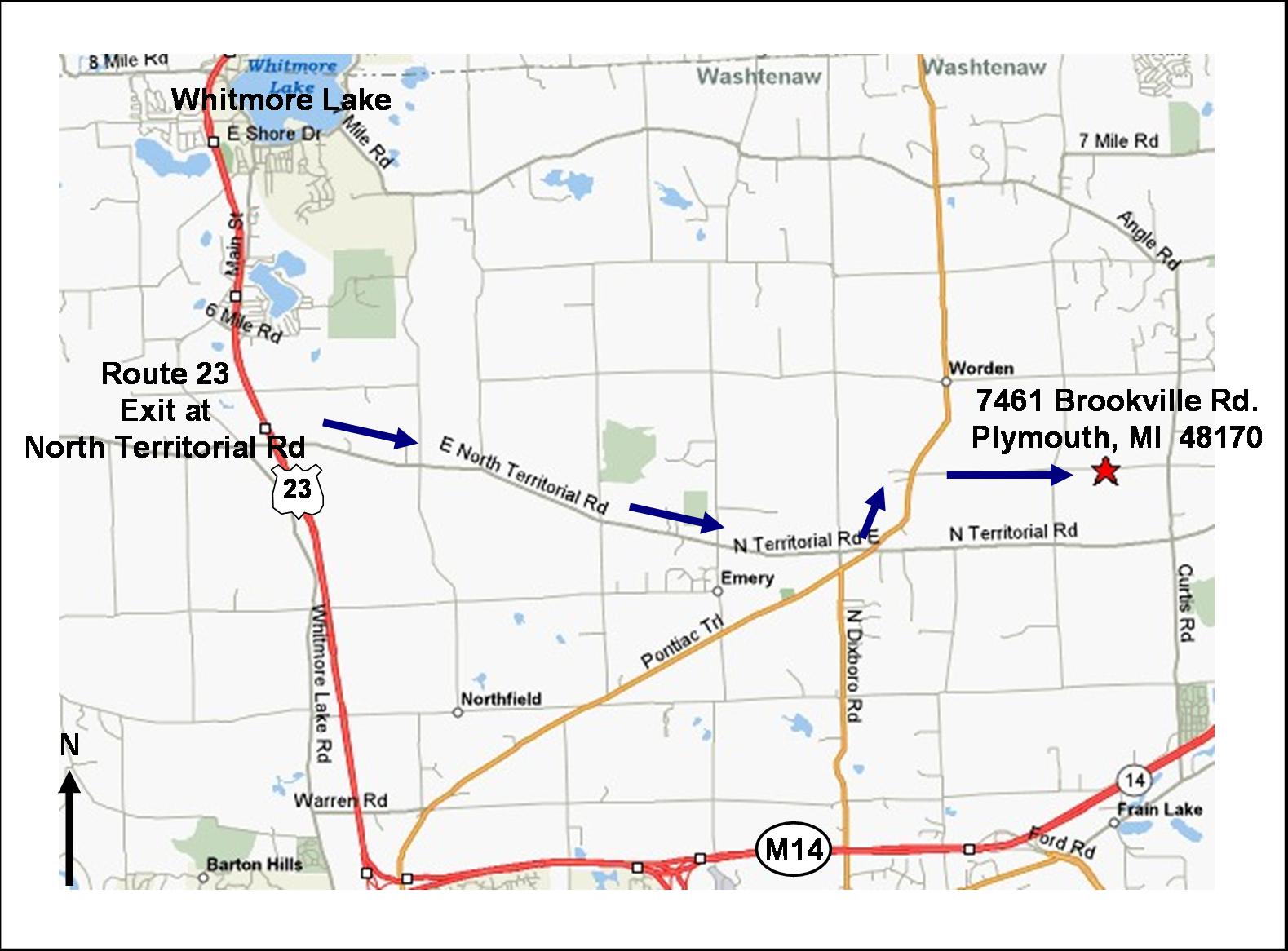 From Route 23:
Exit at North Territorial Road,
Turn East onto North Territorial Road and take to Pontiac Trail.
Turn Left onto Pontiac Trail.
Turn Right at Brookville Road.
Willowbrooke Farm is on your left.

From M14:
Exit at Gotfredson Road (Exit #15)
Turn North (right) and go about 3/4 miles to North Territorial
Turn West (left) on North Territorial and go 2-1/2 miles to Curtis Road
Turn North (right) at Curtis (at stop sign)
go 1/2 mile and turn West (left) on 1st dirt road (Brookville)
Willowbrooke Farm is 1/4 Mile on the North (right) side
of Brookville road.
LOOK FOR: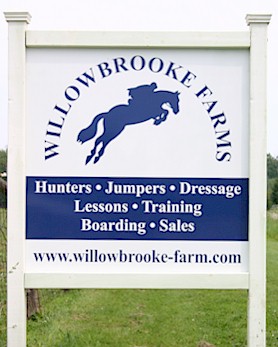 Willowbrooke Farm
7461 Brookville Road
Plymouth, MI 48170
Jennifers Cellular: (313)938-9221 Willowbrooke Barn: (734)737-0899
CALENDAR OF EVENTS
HOME | ABOUT | LINKS | INFO
LESSONS/TRAINING | SALE HORSES | HORSE SHOWS | CAMPS
SHIPPING | BOARDING | DIRECTIONS
U OF MICHIGAN EQUESTRIAN TEAM | PRODUCTS
2007 TRAVERSE CITY PICTURES
2003 PICTURES | 2004 END OF YEAR AWARDS | 2010 SHOW SEASON

E-mail: willowbrookefarm@aol.com

© Copyright 2011 Willowbrooke Farm

All rights reserved.
Revised 05/7/2011